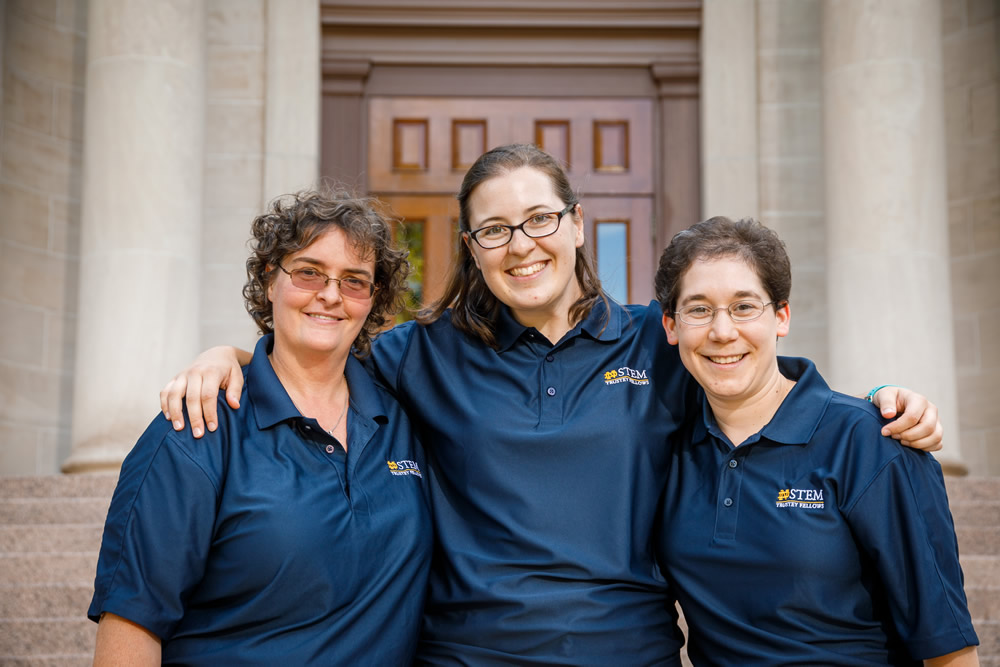 School Location:
Canandaigua, NY


Fellows:
Debra Marvin
Ryan Kincaid
Suzy Pohorence


School Website:
School Team of the Month - December 2017
What is the focus of your STEM Impact Plan work this year?
We are working to increase teacher understanding and application of STEM practices and techniques. We are accomplishing this through monthly faculty meetings in which we are creating professional development opportunities.
What exciting STEM opportunities have happened at your school so far this year?
We have spent time engaging teachers in STEM experiences such as catapult challenges. In addition to providing teachers with an opportunity to experience STEM integration firsthand, we've also asked them to brainstorm how they could incorporate STEM integration into their own classrooms.
We have seen classroom "Aha! STEM moments" being done in kindergarten, first, second, and third grades, and middle school. For example, students in science created graphs and visual representation of data and used productive talk moves to discuss trends. In math, students have being using the Contemplate then Calculate routine to promote thinking and talking like a mathematician. In integrated technology, students have been integrating STEM activities with literary works such as Three Little Pigs and Little Red Riding Hood.
In what ways have you been able to engage other members of your school, local community, or other STEM Teaching Fellows?
We have educated our parents about the Trustey STEM Teaching Fellowship through Notre Dame and STEM Integration. In addition, we have reached to the local government agencies and facilities/finance directors to begin the groundwork for our outdoor educational space.
Over the summer, we organized our annual STREAM Institute for our students. The institute included workshops and activities lead by various members of the school, parish, and outside community.