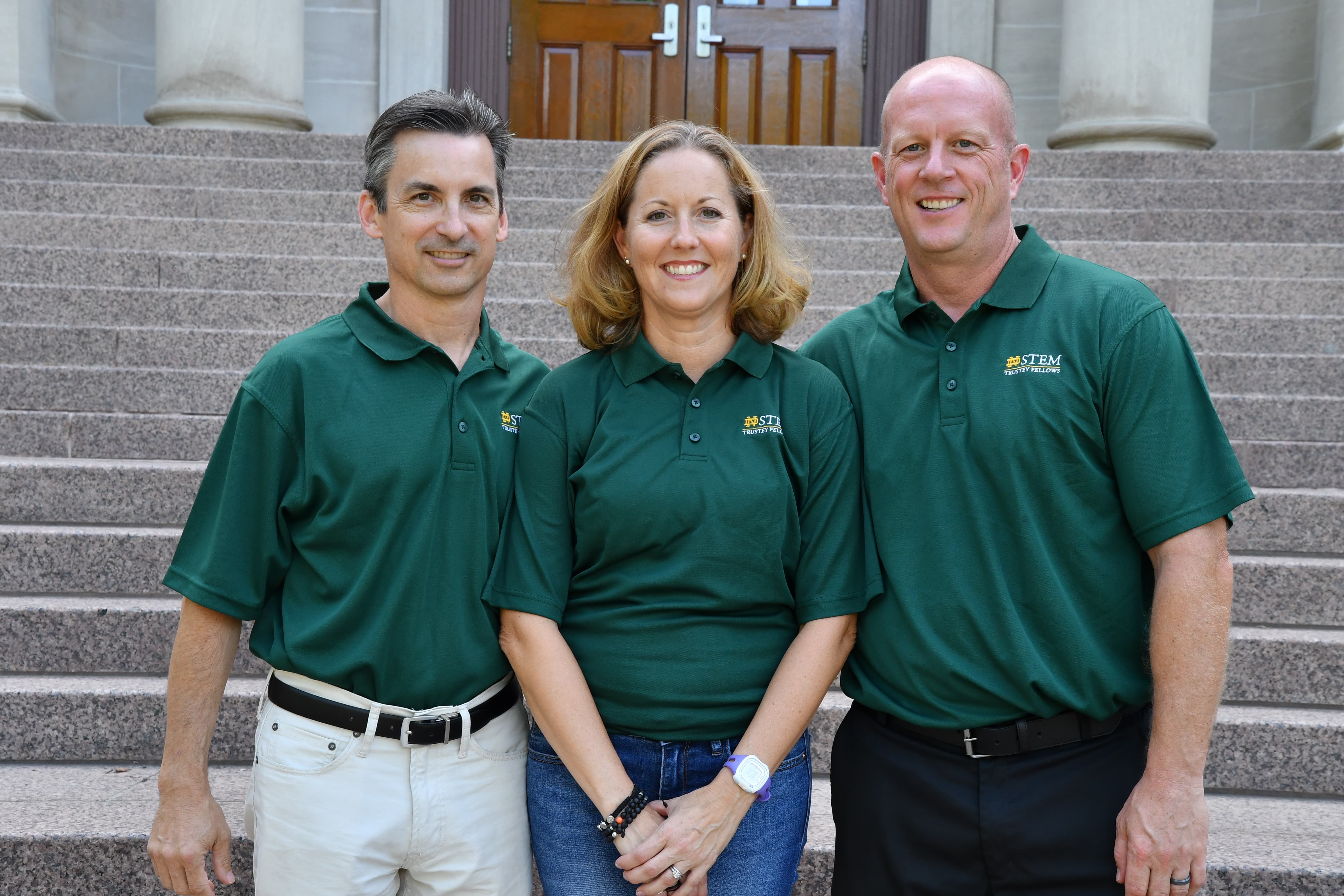 School Location:
Scottsdale, AZ
Fellows:
Michelle Heintz
Jeff Mitchelson
Karl Ochsner
School Website:
http://saintjohnxxiii.org/
School Team of the Month - September 2016
What are you focusing your STEM Impact Plan work on for the coming year?
This year, the focus of our STEM Impact Plan work is to change our technology integration Professional Development time into a comprehensive STEM Professional Development time to implement STEM in grades K-8. This will allow time for teachers to collaborate with one another and find ways to share ideas, plan together, and provide opportunities to integrate the STEM disciplines within subject matter and grade levels throughout the whole school!
What exciting STEM experiences do you have planned for the fall?
We would love to say that by week 3 our students have already engineered a warp drive, but we still do have exciting ideas for this fall!
For our 6th grade we are competing in the Lexus Eco Challenge, which is a STEM competition where students find ideas to improve an environmental issue in our community. The 7th grade is competing in the Honeywell/Fiestabowl Aerospace challenge where students will be planning a 10 year space mission to the Mars moon, Phobos, with a small research base on Mars. The 8th grade is competing in the US Army's STEM contest called e-Cybermission which has students engineer or create experiments to solve and measure a local problem.
We have chosen to participate in competitions to have the students' work reach outside of the four walls of the classroom and see how it is a real world situation.
In what ways have you been able to engage other members of your school, local comm
unity, or other STEM Teaching Fellows?
In our second week of school, one of our 2nd grade teachers came up to me showing a book called Rosie Revere the Engineer. She wanted to get the kids excited about engineering through reading and then to create a lesson to incorporate engineering. The whole grade level team is now reading the book and teaching an integrated engineering lesson! It is exciting to see teachers want to start STEM Integration projects even before our Professional Development classes have begun. Our faculty's engagement and buy-in this early in the process has been amazing!