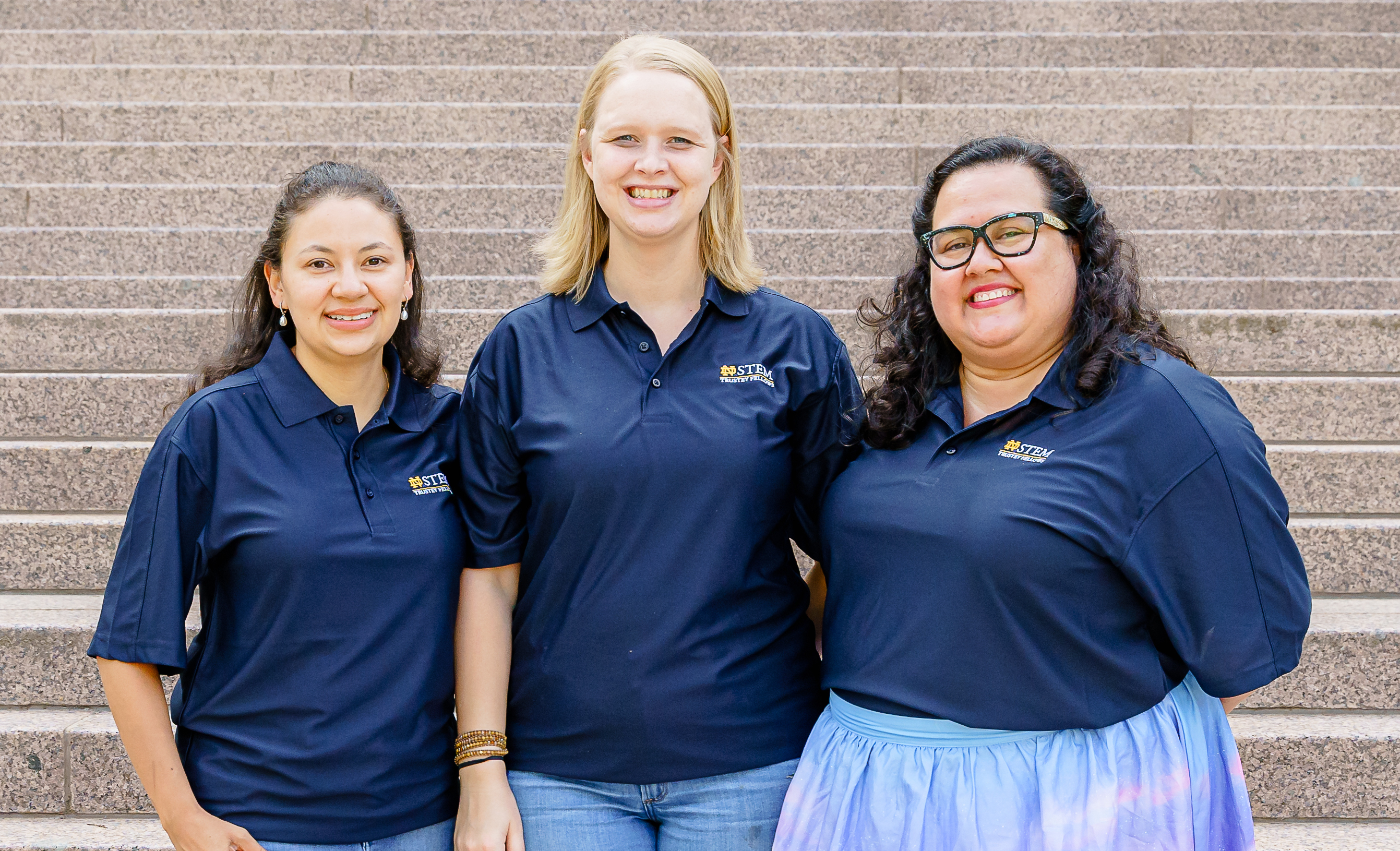 School Location:
Chicago, IL
Fellows:
Katie Carrizales
Joselyn Galvez
Brenda Garcia
School Website:
http://www.reillyschool.com
What is the focus of your STEM Blueprint work this year?
The focus of our Blueprint plan at Reilly Elementary is to foster a school-wide culture around Science, Technology, Engineering, Art and Math (STEAM). The goal is to bring together students, teachers, administrators, and the wider community to participate in STEAM activitiesthroughout the year. We have implemented the following:
Professional development sessions where teachers can plan STEAM lessons in a safe and supportive environment
STEAM kickoff event to engage all students in grade level engineering challenges
Gallery walk for parents to observe projects created by students.
STEAM Night event at the end of the school year
We hope that these activities will not only get more teachers to see Science, Technology, Engineering, Art, and Math as an integral part of their teaching, but will also help all students see STEAM as a force for good.
What exciting STEM experiences have happened at your school so far this year?
The Reilly STEAM Blueprint Plan was initiated with a school-wide STEAM Kick-Off event. Students from PreK to 8th grade participated in challenges where they put in practice the engineering design process. For instance, the fifth grade students learned about mechanical engineering by designing efficient bird beaks that could be used to pick up food items like gummy worms.
Reilly Elementary also recently hosted their family STEAM night on Thursday, May 23. Students, parents, family, and community members came and participated in fun STEAM activities. Each activity fits under a specific theme such as free falling, coding and robotics, building and engineering, Chemistry, and Art of science. Students chose between many fun activities in each theme such as creating a hot air balloon, coding with spheros, building a chair for a bear, making foam rockets, making mini sensory bottles, creating beautiful coffee filter flowers, and watching elephant toothpaste erupt out of a bottle!

In what ways have you been able to engage other members of your school, local community, or other STEM Teaching Fellows?
The Reilly community includes students, teachers, administrators, staff members, and parents as well as multiple community partners. Each group plays an important role in the learning and teaching of STEAM disciplines. The STEM Scouts organization has been a key player for two years in a row by facilitating curriculum units and sponsoring materials to support our afterschool program. Our school is proud to host the annual STEM Scouts Try-It Out Event where troops across the city of Chicago participate in STEM challenges, such as building circuits and archaeological digs.