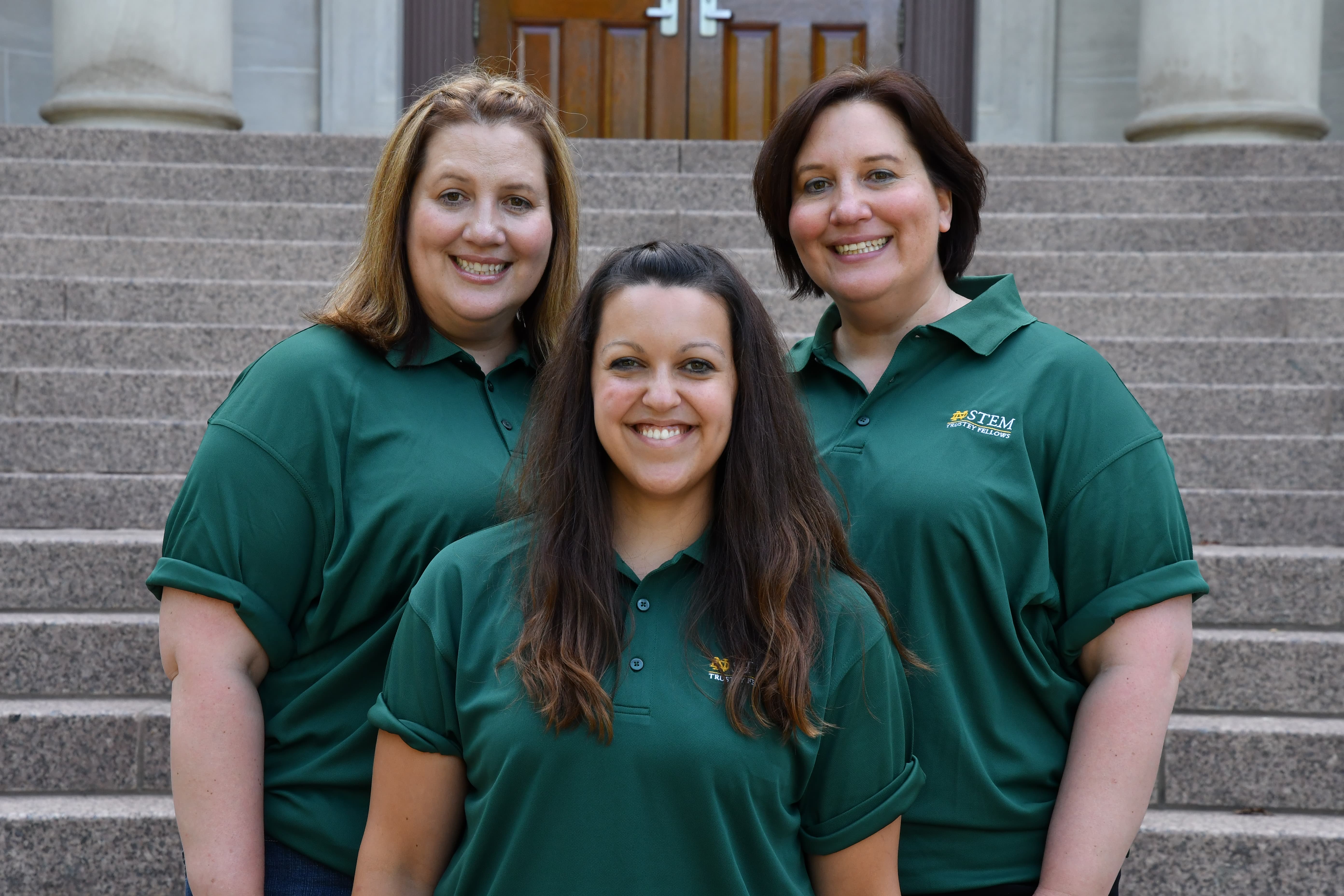 School Location:
Coal Township, PA
Fellows:
Ann Czeponis
Kelly McCarthy
Amy Polites Feese
School Website:
http://www.lourdes.k12.pa.us/
School Team of the Month - October 2016
What are you focusing your STEM Impact Plan work on for the coming year?
This year, the focus of our Impact Plan work is creating an OLOL STEM Team to support efforts for cohesive STEM implementation at our school. The OLOL Team is focusing its efforts on increasing c
ollaboration for concerted efforts in STEM integration during the school day. To this end we have met with other 5th-8th grade math and science teachers and administration. There is an interest among the teachers in collaborative efforts between grades and shared experiences that push into lower grades and high school.
We are also embarking a plan to increase our STEM profile within the school and community. We've created logos, displayed STEM artifacts in our main entrance display, and are planning our first ever STEM Expo to highlight our students' accomplishments in STEM!
What exciting STEM experiences do you have planned for the fall?
Amy and Ann collaborated with other OLOL faculty to implement their STEM Integration Unit - Put It Up! The Science of Canning and Preserving Fresh Food. Their next collaboration will be a soft circuitry unit where students will complete circuitry on paper and textiles.
Kelly, with support from the OLOL team, ran a summer STEM camp in which students solved problems as part of a Space Science Unit. These projects include budgeting and designing a filtration unit for space waste, using Lego Mindstorm robots to complete a task based on the International Space Station's robotic arm, and designing a floating capsule using Archimedes principle (a modified flotation platform project).

Kelly also received an optics grant to support her implementation of her STEM integration unit in remote sensing scheduled for the spring semester. The $4250 grant will fund introductory optics equipment including lenses and mirrors, as well as miniature lidar instruments for student use.
In what ways have you been able to engage other members of your school, local community, or other STEM Teaching Fellows?
Kelly presented at the Diocesan conference and has been communicating about STEM integration with teachers throughout the Diocese and continues to leverage her connection with NASA to bring STEM experiences to students at OLOL and beyond. Amy secured approval and funding to establish and implement a Bio-Medical Science Program throu
gh Project Lead the Way in grades 9-12. Now she's working to improve access for all students into the high school's biomedical science track.
Ann was inspired by Pilar and Liza from the Loretto Trustey Team to checkout the JDO Foundation. She was accepted and now her classroom will be equipped with a set of Google Chromebooks and some iPads. She has been paired with Ciara Trolan at teacher in County Derry Northern Ireland. Ciara and Ann plan to do some STEM Integration together - it is an all Irish affair - Go IRISH!!!