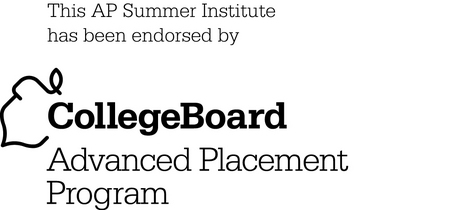 The 2022 AP Summer Institute is scheduled for July 12 - 15, 2022. We will host the APSI in person!
Thank you for your interest. Registration is now
open
.
General Information:
Location: Pike High School, Indianapolis, Indiana
Date: July 12-15, 2022
Schedule: 8:00 a.m.- 4:30 p.m., with a one hour lunch period. This provides 30 contact hours, as required by The College Board.
Registration Fee: $749
Payment may be made by credit card, check, or purchase order.
Seats are limited and will be filled on a first come first serve basis.
Sessions offered (unless otherwise stated all sessions are combined):
Humanities
Government & Politics: U.S.
U.S. History
World History
Math
Calculus AB - Experienced Teachers
Calculus AB - New Teachers
Calculus BC
Computer Science A
Computer Science Principles
Statistics
Science
Biology - Experienced Teachers
Biology - New Teachers
Chemistry - Experienced Teachers
Chemistry - New Teachers
Environmental Science
Physics 1
English
English Language and Composition - Experienced Teachers
English Language and Composition - New Teachers
English Literature and Composition - Experienced Teachers
English Literature and Composition - NewTeachers
The consultants for the AP Summer Institute are all College Board certified and AP Exam Readers.
AP-TIP IN Cohort ONLY Teacher Information:
The AP-TIP IN grant fully covers your cost of attending this AP Summer Institute professional development for AP-TIP IN Cohort Teachers.
Affiliate teachers and teachers with College Board Scholarships will indicate this information at the Payment Screen.
Remittance Information for Payment (checks) and Purchase Orders:
University of Notre Dame
AP-TIP IN
107 Carole Sandner Hall
Notre Dame, IN 46556
Fax: (574) 631-2131
*College Board, AP, Advanced Placement, Advanced Placement Program, AP Vertical Teams, Pre-AP and the acorn logo are registered trademarks of the College Board. Used with permission.
Registration Site: https://web.cvent.com/event/7ea8ce58-4c95-405f-95e4-4873f358dd62/summary