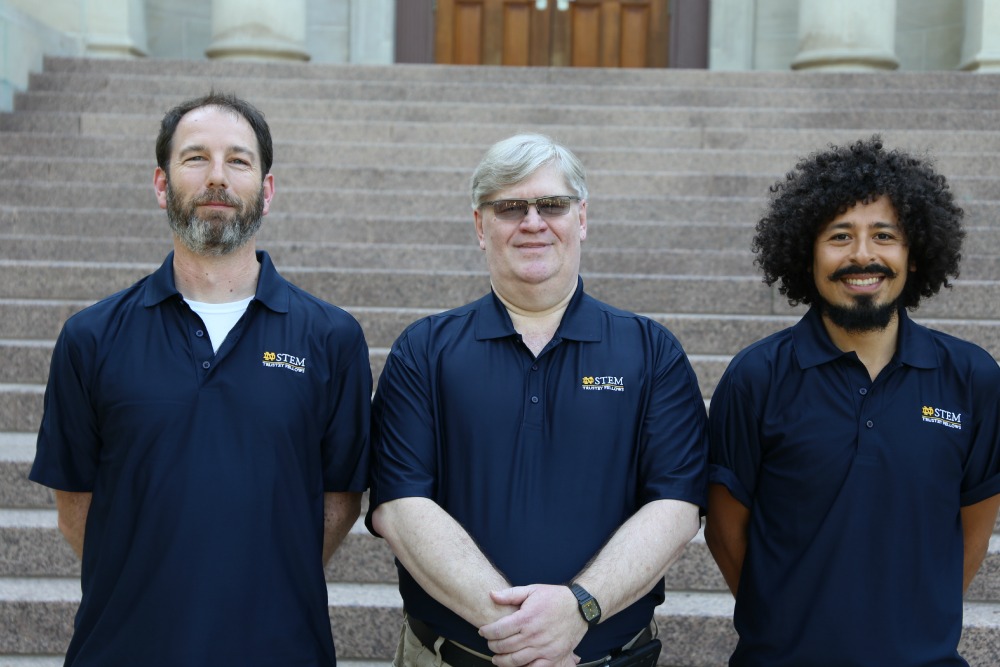 School Location:
San Francisco, California
Fellows:
Albert Bricker
Lawrence Hargarten
Ryan Suarez
School Website:
http://sanpedro.org/

School Team of the Month - May 2016
What is the most ambitious element of your STEM Impact Plan work so far?
We feel like our overarching goal of increasing the number of students that identify themselves as people that can progress into STEM careers is a very ambitious one. We are looking to change and influence the relationships and perceptions that students have with these subjects. Changing hearts and minds is not always the easiest task, but we are off to a great start already!
What exciting STEM experiences are happening in your schools?
Our relationship with the First Lego League (FLL) has brought about extremely fulfilling experiences. The most exciting of which has to have been when Albert had a Spare Parts-like experience. In their first few months after having formed, and in their first official competition, his FIRST Tech Challenge middle school team ranked 3rd after 20 qualifying matches against high school teams!
Another exciting and unanticipated occurrence has been seen in our mixed-grade-levels elective classes, wherein many new healthy friendships have sprouted among all middle schoolers. The middle school as a whole feels very connected because of this!
In what ways have you been able to engage other members of your school, local community, or other STEM Teaching Fellows?
Hosting an FLL tournament gave our parents and team members from all three schools the opportunity to work together and showcase STEM education in our Mission District Schools. Within our schools, there has been a lot more STEM visibility and work with different teachers to have that happen more often. Finally, the new St. Peter's garden, inspired after our time at the summit in Palo Alto, has led to fostering relationships with neighborhood businesses and even a pea shoot supplier out in Wisconsin!