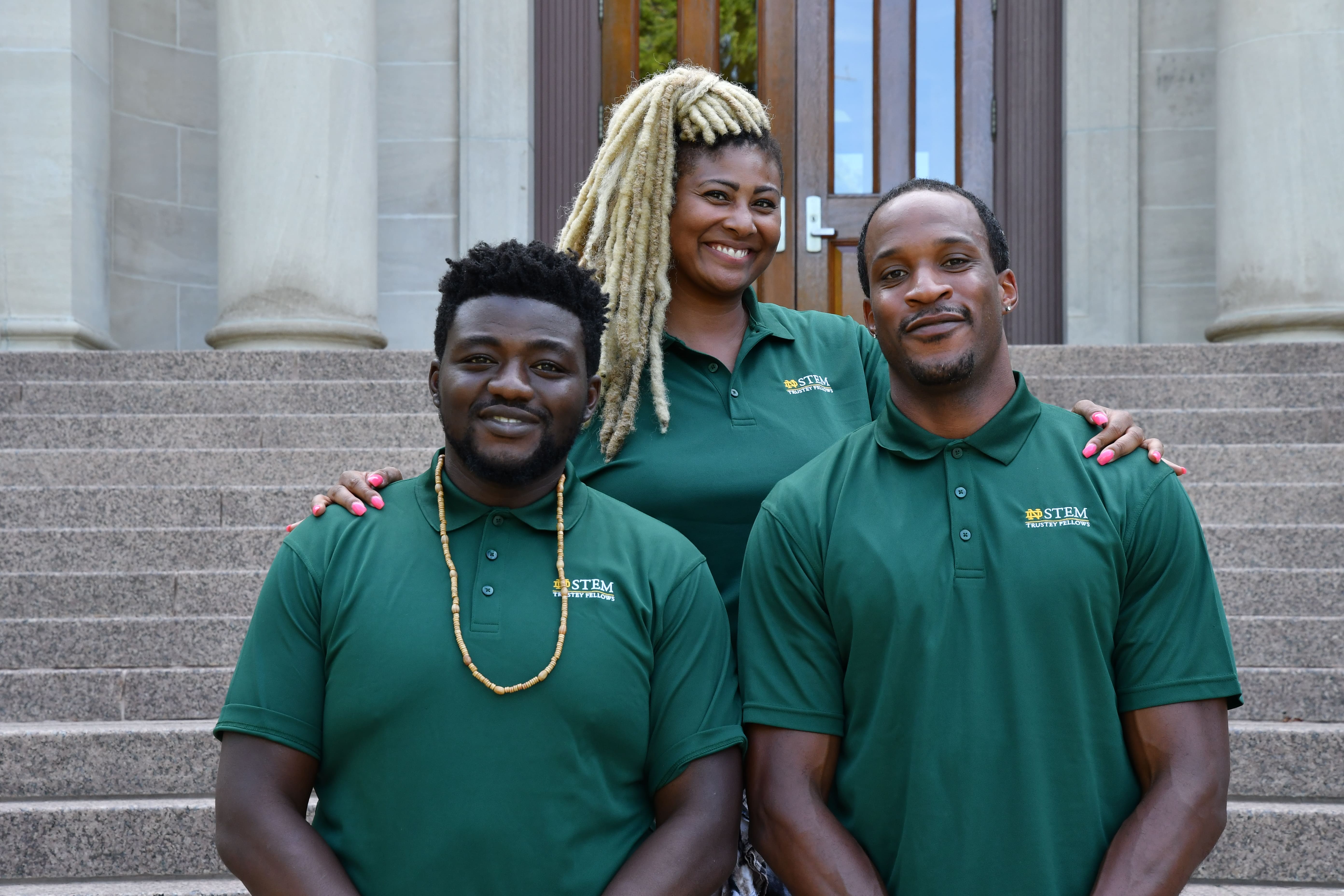 School Location:
Washington, D.C.
Fellows:
Abimbola George
Kerel Thompson
Erica Samuels
School Website:
http://profiles.dcps.dc.gov/Malcolm+X+Elementary+School+@+Green

School Team of the Month - April 2017
What are you focusing your STEM Impact Plan work on this year?
We are focusing on getting 'buy-in' from staff & stakeholders, as well as having Environmental Sciences, Robotics,
& Engineering STEM programs running fluidly in our school/classrooms during the 2016-2017 academic school year for students in Grades 3-5. We also want to use this year to modify things in our original plan if needed as we look forward and reflect on our efforts, goals, and practice.
What exciting STEM experiences have happened at your school so far this year?
We've received about $12,000 in grant funding from USDA and Project Learning Tree to support our school garden. To date, Malcolm X ES currently has one garden bed for each classroom (13 total), a greenhouse that we will begin putting our seedlings in for our spring build, an irrigation system, and we will have benches and chairs to support having outdoor classrooms. Additionally, we are the only school in DCPS that has a USDA-funded school garden!
We have stirred the excitement of our Grades 3-5 students through their participation in VEX Robotics competitions, as well as students participating in Project Lead The Way engineering lessons in classrooms.
In what ways have you been able to engage other members of your school, local community, or other STEM Teaching Fellows?
We have been able to engage other members of our school & community by working with local Environmental STEM organizations to plan trips and activities for students in all PreK3 - Grade 5 classrooms. These have included field trips, in-class presentations, and opportunities to collaborate.
Thus far these partnerships have come from:
- Department of Energy and Environment
- Office of the State Superintendent of Education
- DC State Board of Education
- Department of Parks and Recreation
- Department of General Services
- Department of Employment Services
- DC Environmental Education Consortium
Additionally, our team has begun planning for May's STEM fair, as well as possibly hosting the district-wide elementary Science Fair in June at Malcolm X. Lots of exciting work happening here in DC!