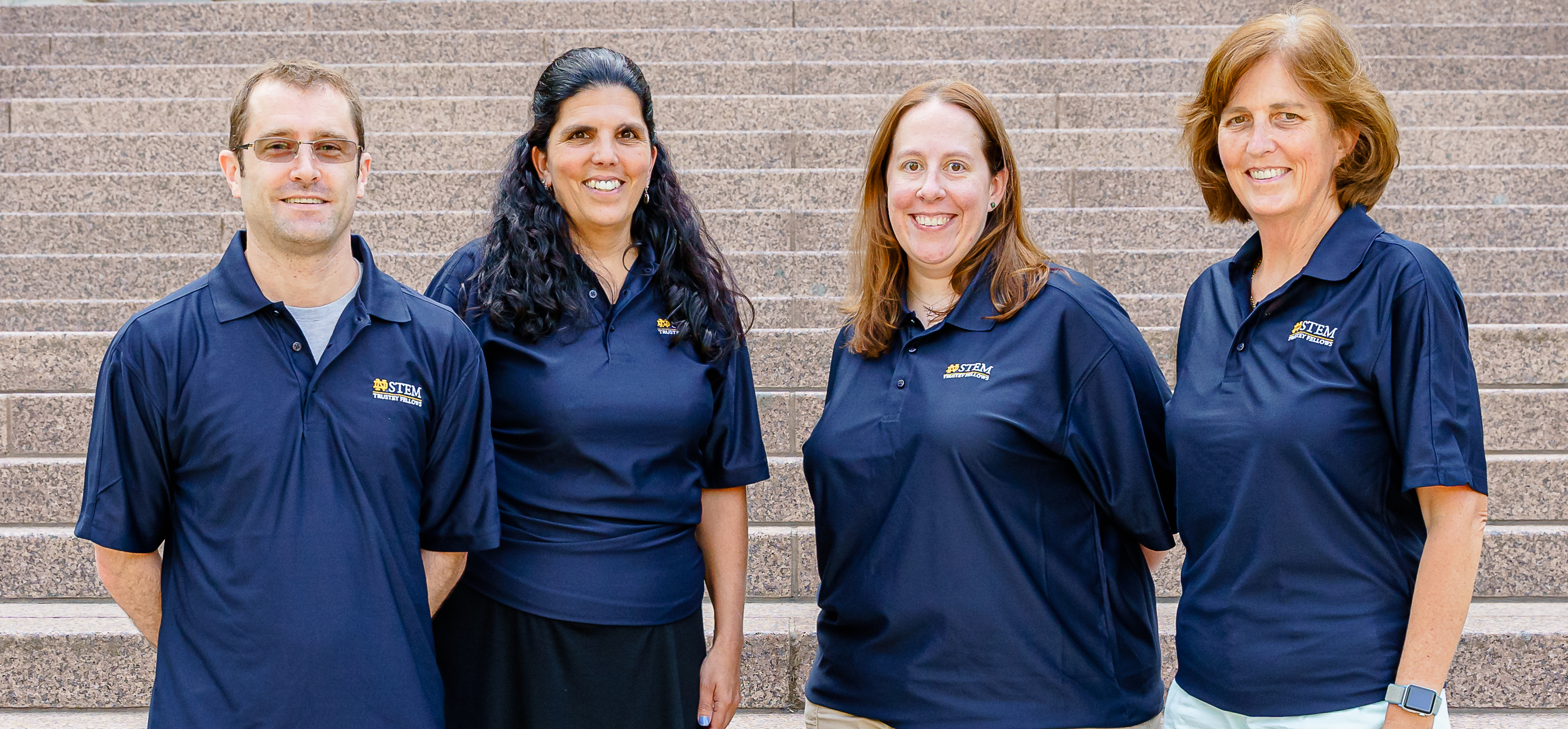 School Location:
Norfolk, VA
Fellows:
Ashley Costanza
Christopher Chagnon
Amber Seeley
Louise Schaeffler
School Website:
https://www.stpcs.org/page
What is the focus of your STEM Blueprint work this year?
Our STEM Blueprint focuses on creating a more unified vision for STEM in our school and providing more opportunities for our community to engage and interact with STEM experiences. We also hope to provide our faculty with the resources and support to strengthen their ability to develop and deliver meaningful STEM lessons.
What exciting STEM experiences have happened at your school so far this year?
So far this year we have been able to offer our faculty and interested staff a professional development opportunity that included the Trustey Fellow experience, our school Blueprint plan, and a cantilever activity. Middle school students launched their year in math by engaging in the marshmallow challenge. Students in physical science explored the question, "Is a double-stuffed Oreo really double stuffed?"
In what ways have you been able to engage other members of your school, local community, or other STEM Teaching Fellows?
In addition to offering professional development for our faculty, we have been able to connect with a member of our community who will be working in our lower school classrooms to foster the integration of STEM experiences. We have also been able to share resources we created with other Trustey Fellows and have plans to connect our classrooms as the school year progresses.