Advanced Placement Teacher Investment Program - Indiana (AP TIP-IN)
Funded By: National Math and Science Initiative (NMSI)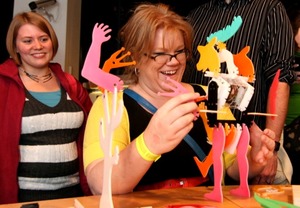 Our Mission
We prepare Indiana students for college by engaging them in rigorous math, science, and English coursework. We support them by delivering high quality professional development to their teachers and we continue to support those teachers through the use of our Content Directors. We provide greater opportunities for students to engage in their schoolwork and we reward them for their success. The main goals of the program are to:
Increase the enrollment of students in math, science, and English AP® courses
Increase the number of qualifying scores (3, 4, or 5) on AP® math, science, and English exams
Our Partners
The Advanced Placement Treacher Investment Program for Indiana (AP-TIP IN) is administered by the University of Notre Dame's Institute for Educational Initiatives. With support from the National Math and Science Initiative (NMSI), the US Department of Education, the University of Notre Dame, and the Indiana State Department of Education; our program endeavors to complete AP-TIP IN's Mission of improving college and career readiness for students throughout Indiana. To learn more about how community partners can have an impact on the State's economic future, please contact Karen Morris, Director of AP-TIP IN.
Students and Teachers We Serve
AP-TIP IN Participating Schools 2012-2015 (See Map)
Arsenal Tech
Ben Davis
Broad Ripple
George Rogers Clark
Concord Community
Crawford County
Crispus Attucks
Eastern Greene
Edgewood
Elkhart Central
Elkhart Memorial
Gavit
Hammond
Jeffersonville
Kokomo
Lake Central
Lawrence Central
Lawrence North
Lebanon
Mississinewa
Morton
New Prairie
Perry Meridian
Pike
Richmond
Southport
Speedway
Westfield
Whiteland
Whitko