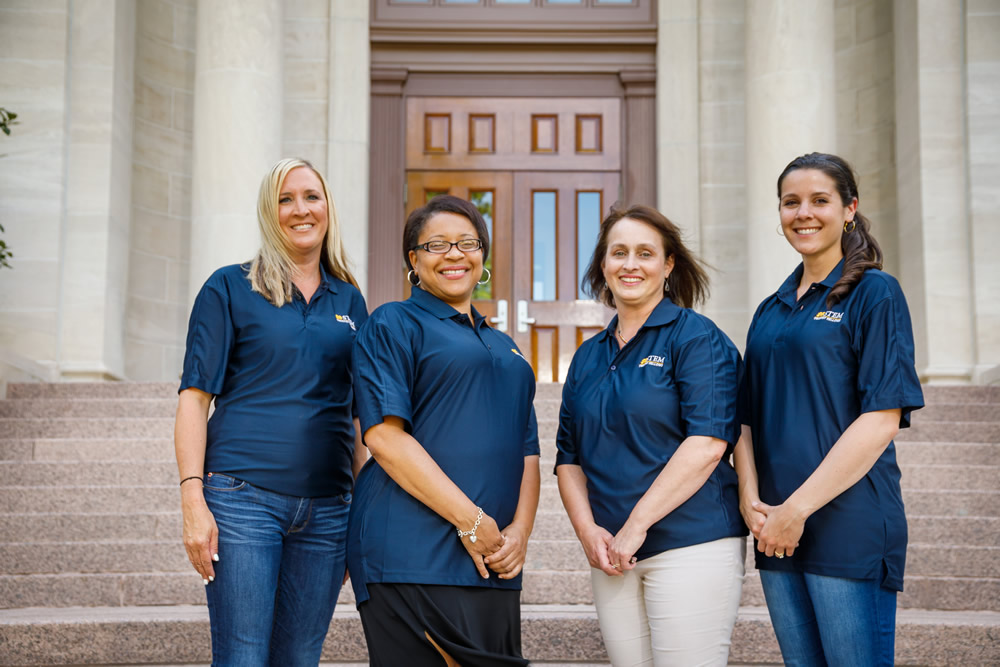 School Location:
Egg Harbor Twp., NJ


Fellows:
Christina Kupcinski
Janice Blaine
Tracey Latshaw
Ashley Marone

School Website:
School Team of the Month - March 2018
What is the focus of your STEM Impact Plan work this year?
Our STEM Impact Plan focuses on developing a consistent understanding of STEM integration within our school and introducing STEM integration projects into each of the grade levels. This year we have begun this work in a number of ways. We started with a survey of our staff to assess their impressions and definition of STEM education. We have also engaged in many informal conversations with our colleagues to share what we have been learning in the Trustey program. It has been interesting to hear about the STEM experiences they are already providing or interested in providing to their students. We are in full research mode as we work towards developing a consistent understanding of STEM integration in our school.
Our work developing STEM integration projects for each grade level has also involved research, as well as trial and error, as we test various projects with our own students and learn more about the math and science standards for each grade. As we further our education and develop our projects, our next step will be to provide professional development to turnkey these ideas.
What exciting STEM experiences have happened at your school so far this year?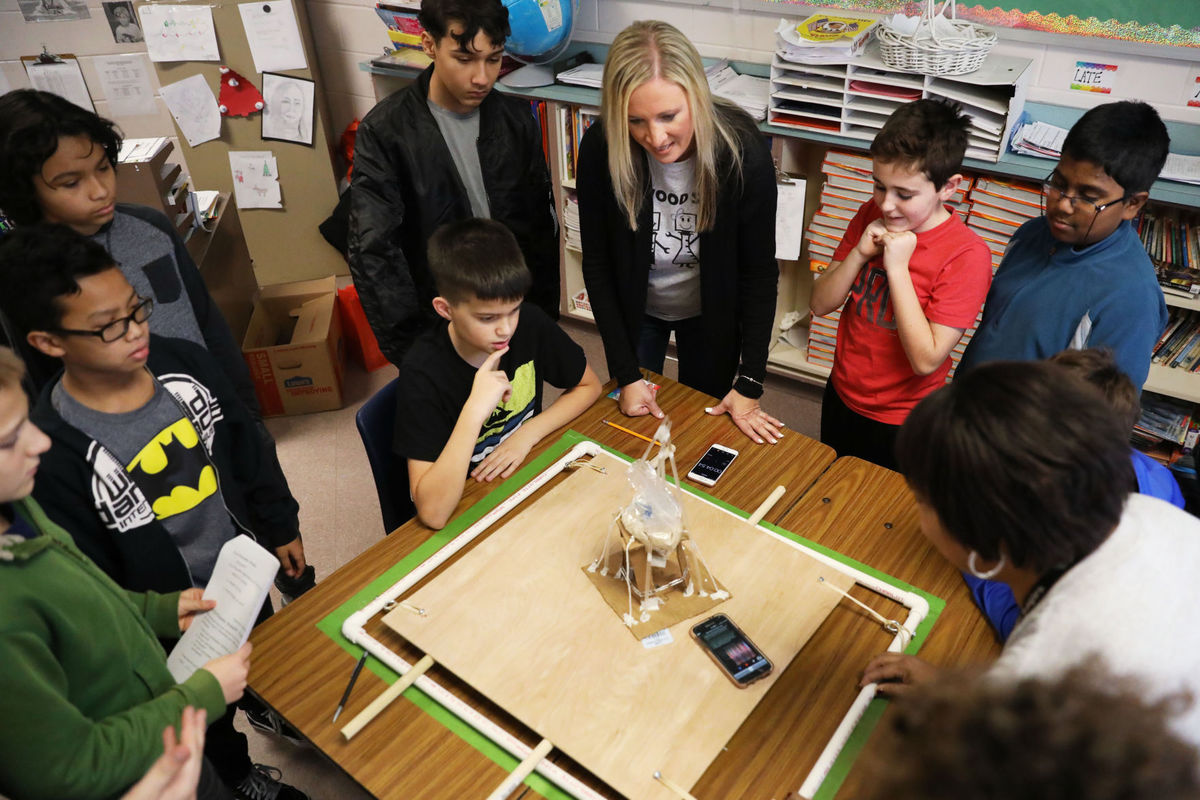 There have been many exciting STEM experiences at Fernwood this year! The first sixth-grade STEM Day was a huge accomplishment for our school and our sixth-grade students. The day was packed with fun-filled STEM geared activities. The sixth-grade Science teachers began an Earth Science unit on natural disasters, including earthquakes, prior to the actual STEM day experience. On STEM day, teachers in every subject implemented a STEM integration project in their classroom. The project consisted of constructing Earthquake Towers during our Science periods that were tested on STEM Day. The students worked in groups to construct a two- to four-story building using the materials provided, utilizing the Engineering Design Process we learned at Notre Dame. Our STEM Day agenda included a penny boat challenge, Federal Aviation Administration engineers who discussed careers in STEM, followed by our earthquake tower testing. This was a truly amazing day in which everyone–staff and students–had the opportunity to engage in a quality STEM experience.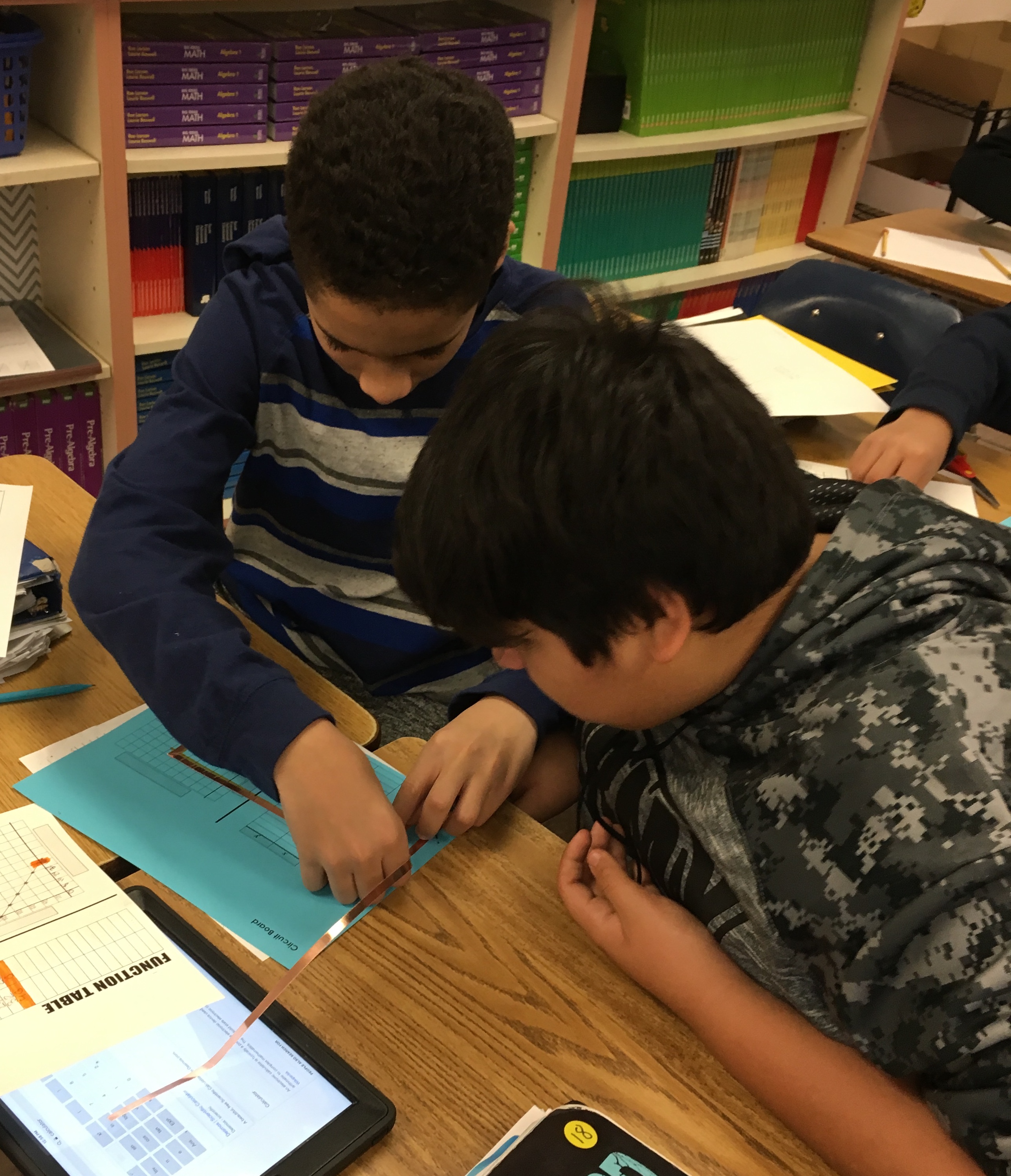 In some of our seventh- and eighth-grade math classes, we tried out paper circuits for the first time. It was a huge success! The students learned about basic circuitry in science class and made an LED light circuit board in math class! The process started by having the students write their own linear word problems. Although it may seem like a difficult task, the students came to solutions beautifully and had the opportunity to engage in something relevant! Once they wrote their problems, they created an equation. Next, students displayed their data in a function table and a graph. They used the LEDs to illuminate the solutions to their word problems. Everyone was so engaged, learned a ton, and had a lot of fun! In the spring, these students will be completing a STEM integration project using custom tracks built with the help of our STEM teacher, utilizing Hot Wheels cars and slope. The goal of the project is to have the students predict a stopping point for their car based on the slope of the track with added weight to the vehicle. We're excited to be testing this project this year with our students and hope to share it next year with the other eighth-grade teachers.
In what ways have you been able to engage members of your school, local community, or other STEM Teaching Fellows?
One way we engaged with our local community this year was attending the Atlantic County 4-H STEM EXPO. We had the opportunity to learn more about local STEM activities and resources and meet many other professionals passionate about engaging students in STEM. We connected with a local robotics team coach, as well as Rutgers University STEM outreach faculty.

During one of our district professional development days, we had the opportunity to participate in an EdCamp. This gave us a platform to talk about Module 2 with colleagues from the other middle school in our district. We gave them all our resources and shared our experiences with them. It was very productive!

In addition, as part of our sixth-grade STEM integration project, we invited engineers from the FAA to speak about careers in STEM, their experiences in their careers, and their work projects. They also fielded student questions. It was exciting to learn from the engineers that they also have a community partner initiative as part of their professional development. Their goal is to reach out to schools and other educational institutions to create learning opportunities and partnerships. Our team has also started up a Fernwood STEM Facebook page to reach out to colleagues, students and parents with the goal of sharing exciting STEM/STEAM projects the students are engaging in. This page is showcases all of the amazing STEM that happens in our school each week.