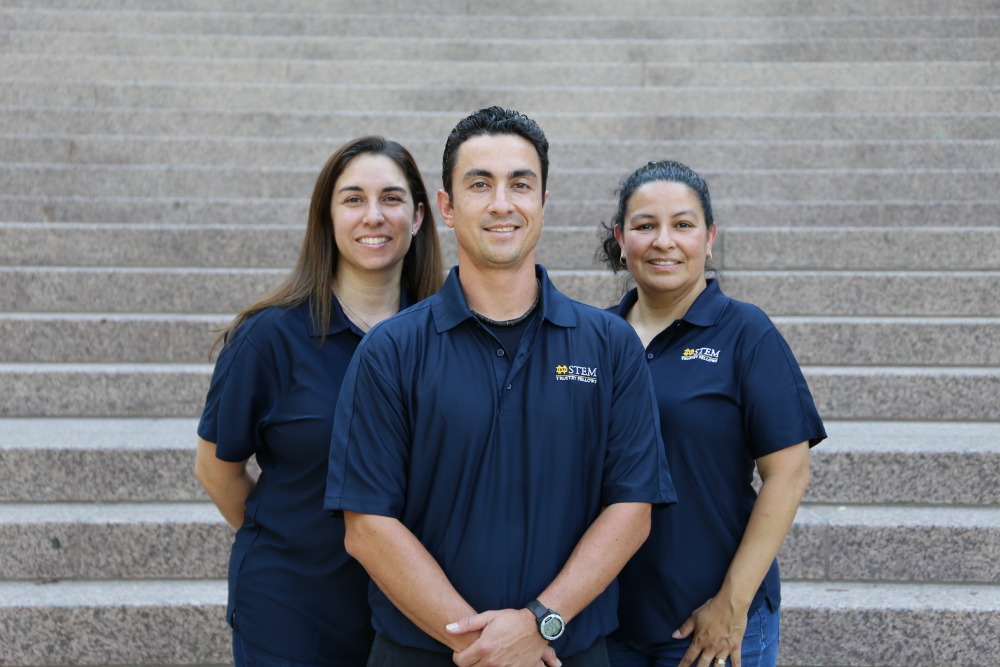 School Location:
El Paso, Texas
Fellows:
Lisa Harvey
Orlando Gutierrez
Pilar Gonzalez
School Website:
http://www.loretto.org/

School Team of the Month - November 2015
What's the most ambitious element of your STEM Impact Plan work so far?
The most ambitious piece of our plan was to engage all the teachers throughout the K-12 Academy, and not just the Math and Science teachers in our K-5 elementary school. It has definitely worked in our favor and most of the teachers are excited and have begun working on improving STEM teaching and learning in their classes.
What exciting STEM experiences are happening at Loretto Academy?
The Academy is supporting the efforts of opening a First Robotics Competition (FRC) team in the middle school. After our presentations, one of the 2nd grade teachers has expressed interest in mentoring a Junior First Lego League team. That would mean robotics throughout the whole academy!!
When we came back from the Summer Institute, we presented to our co-workers in the elementary school. Since then, we've been amazed at the interaction among teachers from elementary, middle and high school! They have shared ideas with us on technology tools from their summer and we've been able to share STEM learning activities for K-12.

In what ways have you been able to engage other members of your school, local community, or other STEM Teaching Fellows?
We engaged our fellow faculty by doing the cantilever activity from the Summer Institute. Then, we led our parents through the cantilever activity at Open House to start the year! Here is one of their designs.
We've also had the opportunity to share First Lego League robotics teaching strategies with other Catholic schools.