Long-term Professional Development
The Trustey Family STEM Teaching Fellows spans three summers and two schools to form STEM teachers for the middle grades. We focus on the middle grades because this developmental level is key to fostering interest and engagement in STEM, especially for under-represented populations.
The Fellowship is driven by three Summer Institutes in which Fellows participate in three modules: 1) STEM Integration; 2) Core Instructional Practices; and 3) STEM Impact Plan. Themes of equity and access are woven throughout the Summer Institute.
Throughout the school year, Fellows continue to work on their STEM Impact Plan, collect video of their teaching performance and receive feedback from their content coach, and gather in Palo Alto in January for the RISE Summit.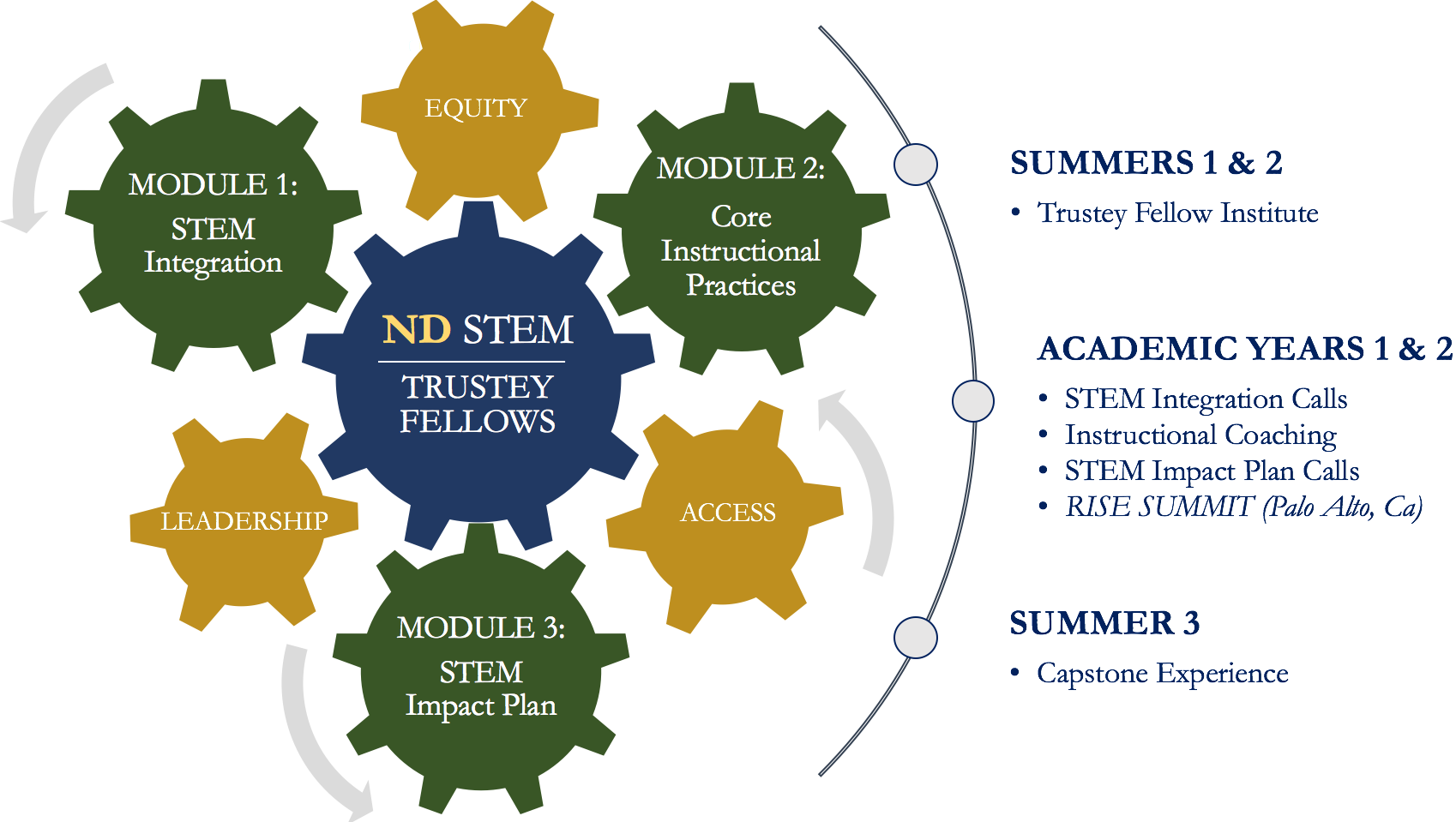 School Teams
Fellows apply as school-based teams ranging from 3-5 members. School teams create a critical mass within their schools to create effective STEM learning opportunities for all students. School teams imagine, plan, execute, and measure a school-specific STEM Impact Plan across the two and a half years of the fellowship.
Fellows and their students will participate in research throughout the fellowship. Research questions focus on teacher leadership, core instructional practices, and the relationship among STEM learning environments and student interest, learning, and identity.