Senior Fellows Summer Opportunities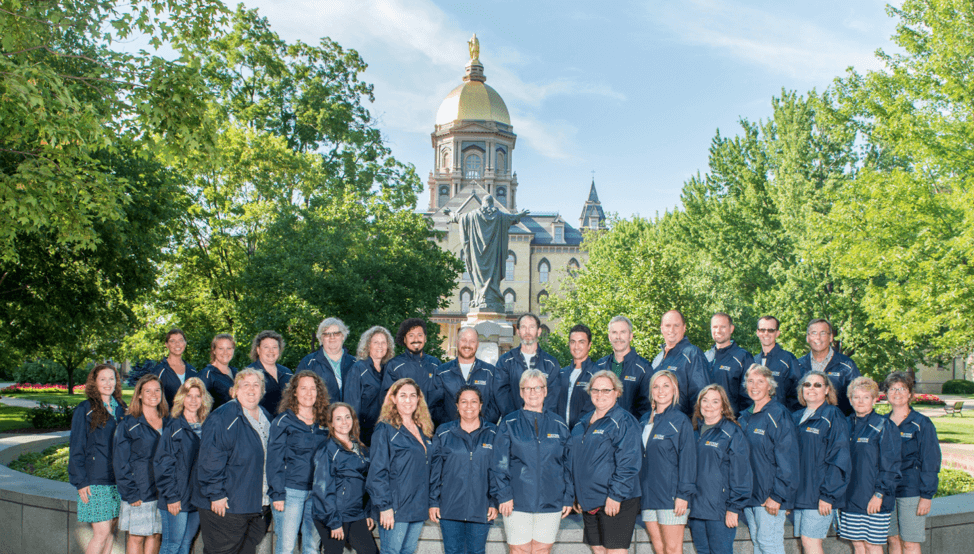 STEM Teacher Leaders help build communities of practice through multiple avenues, including facilitating professional development. While Trustey Fellows have experience and great capacity for effectively teaching children, forming peers and adults requires an understanding of how adults learn, how they are motivated, and the pedagogies that best support professional growth. The goals of the PD Academy are to a) support the understanding of the fundamental principles of planning and facilitating professional development, and b) engage senior fellows in designing and practicing a professional development scope and sequence and session plans.
PD Academy participants are expected to attend the on-campus Academy July 7-11, 2022 (travel, lodging and meals covered by Notre Dame), implement a professional development experience in their community during the 2022-2023 Academic Year, and attend two virtual follow up sessions hosted by Notre Dame STEM Fellows (in the Fall of 2022 and Spring of 2023).
Senior Fellows Summer Residency
We are excited to partner once again with the Camden Research Lab, housed in the University of Notre Dame's Department of Chemistry and Biochemistry, to offer a week-long Senior Fellows Residency. This year's focus will be on the properties and applications of nanomaterials. The goals of the residency are to a) provide an introduction for senior fellows to current STEM research being conducted in faculty labs here at ND (accomplished during the week on campus), and b) engage senior fellows in the development and implementation of high-quality STEM integration curriculum and activities connected to this work (to be completed during the academic year after the residency experience).
Summer Residency participants are expected to attend the on-campus Residency July 7-14 (travel, lodging and meals covered by Notre Dame), attend a virtual fall follow up session, submit a complete draft of an educational product in December of 2022, and publicly present their educational product within a year of attendance.
General Funding Overview
Travel, lodging and meals will be paid for and organized by the Notre Dame STEM Senior Fellows Summer Program. Additional products may be produced for public dissemination which would receive stipend (as determined by Notre Dame).