Gaming for a Good Cause
By: Debra Marvin and Suzy Pohorence, Trustey Fellows Cohort 3 - St. Mary's School in Canandaigua, NY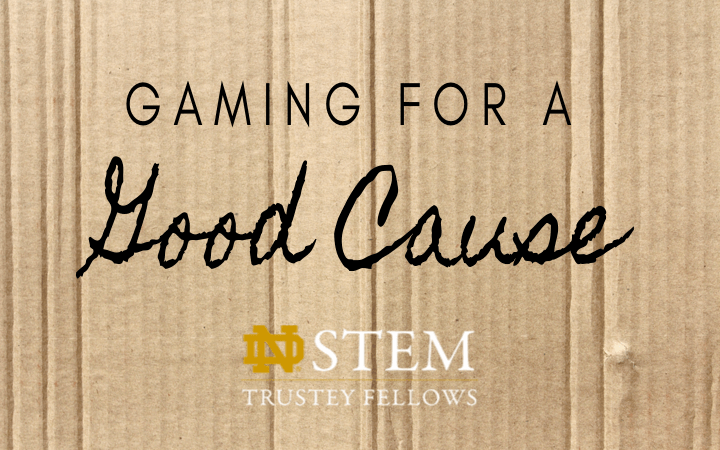 One of the missions at St. Mary's School in Canandaigua, NY is to provide opportunities for students to engage in meaningful activities that promote their learning as well as strengthen their faith. As STEM teacher leaders, our role is to ensure that all students experience STEM through this lens. So we focused on how we might use our school's current relationships to integrate STEM and solve a real-world problem.
Choosing an Authentic Context: Kalama, Kenya
Last school year, we decided to focus on expanding student understanding and participation with a group that our parish already had been supporting: a community in Kalama, Kenya in Africa. Our parish has been working to support their educational needs, provide medical assistance, and maintain a fresh water well in Kalama. To expand on this work, our students took a multi-faceted approach to help raise awareness and understanding of the needs of our brothers and sisters in Kalama while connecting their learning to grade-level STEM concepts.

Interdisciplinary Engineering Design Project: Access to Clean Water
One major community need in Kalama was access to clean water, an authentic problem for students that required the integration of engineering, science, and math. Through a series of STEM lessons, students analyzed samples of water, researched filtration methods, and developed their own model filtration systems using the Engineering Design Process. By learning about the specific needs of the Kalama community and engaging in these lessons, students developed a better understanding of the personal impact of water pollution, filtration systems, and water storage.
Making Connections through STEM
Having learned so much about the Kalama community, students decided to raise funds to send directly to the community. Using STEM concepts and the Engineering Design Process, they built arcade games with simple materials like cardboard that could be played by younger students in the school. (Learn more about the inspiration behind this project, Caine's Arcade). One of the crowd favorites was a basketball game in which the creator made a lever to launch a ping pong ball up a ramp and into a hoop.
At lunch, students in kindergarten through fifth grade would bring spare change to play the games. When asked about the experience, one fifth-grade student said, "It was fun to play games and donate at the same time!" These younger students are now excited to plan their own projects when they get to middle school, sparking a new tradition at St. Mary's.
Lessons Learned
As teachers, we aim to help students reach certain learning goals within each lesson. Although these concepts are important, it is often the soft skills and personal rewards students take away from lessons that have the most impact. In addition to the learning goals, students learned other valuable life lessons by doing these activities.
Most importantly, they were able to see that there is no age requirement for being able to do good for others. They were able to develop new academic skills while helping others in need. They were able to identify how their actions impact others through their environmental stewardship and monetary donations. Students were able to see how they can share their talents, gifts, and treasures to help others while gaining new knowledge and skills themselves.
Through these lessons and activities, STEM was a force for good in so many ways!
No video selected.