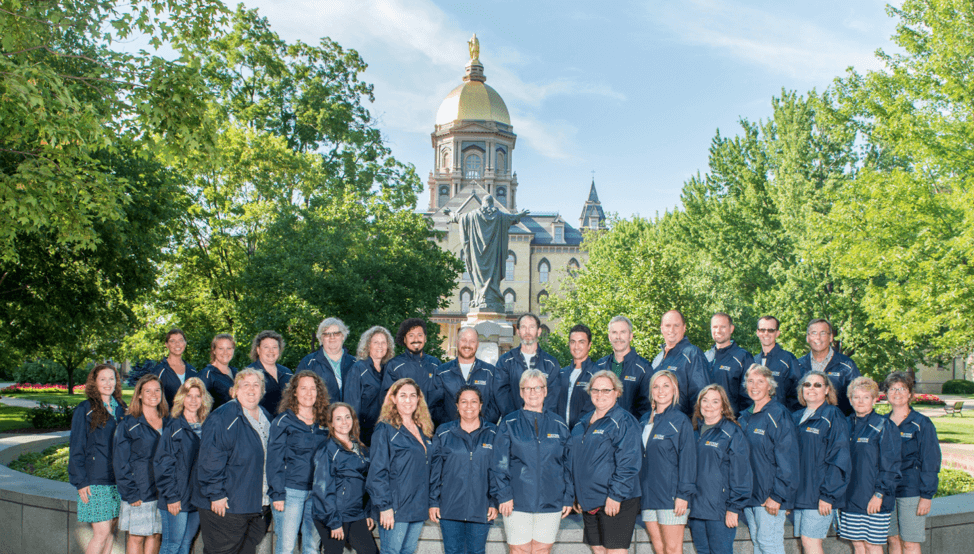 STEM Teaching Fellows are Fellows for life.
After completing the formal program, Fellows have opportunities to continue developing as STEM teacher leaders as Senior Fellows. Senior Fellows continue to grow as educators, provide vision for their schools, and help flourish a national network of STEM teachers working to be a force for good in their communities.
Senior Fellows Goals:
Grow professionally through community.
Support and elevate the work of the STEM Teaching Fellowship.
Measure, communicate and celebrate the impact of STEM education on students and communities.
Explore Senior Fellows Opportunities:
Professionalization
Senior Fellows have opportunities to expand upon the instructional and leadership skills developed during the STEM Teaching Fellowship. Senior Fellows continue to engage in professionalization opportunities embedded deeply in the STEM Fellows community and broaden their impact.
Each year, Senior Fellows have learning opportunities that fit their desired level of commitment, focused on several themes.
Comprehensive Engagement
(incorporates an in-person learning experience, year-long or multiple year commitment, and product development)

Specialized Engagement
(shorter learning experiences that support professional growth)

Expand Disciplinary Content Knowledge

Summer Residencies: Work with Notre Dame STEM professors on their research and develop accompanying curriculum materials.



Content Webinars: Attend sessions hosted by Core Team members, Notre Dame faculty, and other STEM Fellows.

Learn Professional Development Skills

PD Academy: Train as a professional development provider, creating a scope and sequence that is implemented in your community.

PD Webinar: Attend a webinar to learn more about planning and facilitating professional development.

Contribute to the Field

Field Building Academy: Work with members of the community to write a journal article or present at a regional/national conference.

Symposium: Present or attend presentations by the STEM Fellows community that address domains of the STEM Teacher Leadership framework.

Research Worth Sharing Podcasts: Listen to STEM Fellows podcast focused on translating research to practice.

Write Grants to Advance Goals

Grant Writing Academy: Work within a professional learning community to find grant opportunities, outline goals for funding, write a grant proposal and implement your funding goals.

Grant Webinar: Attend a webinar to learn more about STEM grant opportunities and strategies for getting started on a grant proposal.